Misencil eyelash extension
For you, we have chosen the Misencil technique, it is the technique with sure values to sublimate your look.
Together with you, our technicians trained in this technique will decide which pose to do for you. Whether it is a discovery pose, with a few lashes placed on the outer lashes or a complete star pose, with which you will be dazzling! Or a Russian volume pose for the most daring!
Because your eyes are precious!
The advantages of Misencil:
Maximum eye protection:
The Misencil technique requires the application of patches below and above the eye for your comfort.
Respect for the natural lashes: An indispensable analysis in order to choose the right lashes.
Synthetic, hypoallergenic extensions that do not contain any chemical additives or animal matter.
Misencil eyelashes are soft and comfortable. The eyelash by eyelash application meets the requirements of all women and their safety.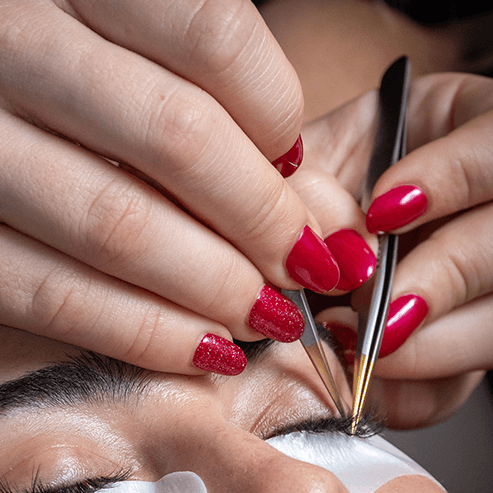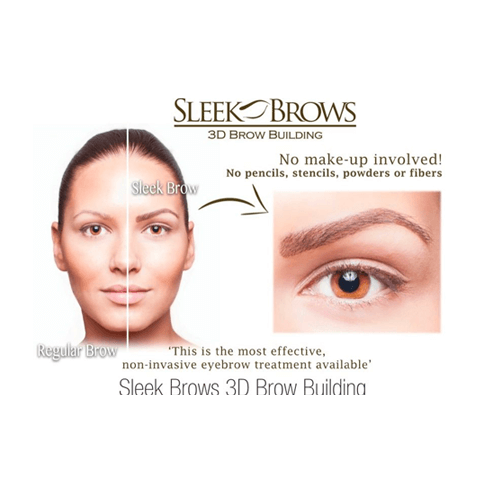 This revolutionary 3D eyebrow technique allows us to reconstruct or completely restructure your eyebrows .
We will improve their appearance by redefining and enhancing the entire line and shape. This technique guarantees to give your eyebrows a perfect shape and a very natural effect by making them thicker, fuller, silky and more resistant to water for about 3 weeks.
The specific technique is as well adapted to people who naturally have beautiful eyebrows but who wish to redefine their shape, as to those who suffer from partial or complete loss.
SLEEK BROWS is much more than a simple "eyebrow extension". This service lasts about 3 weeks with appropriate care.
This research has led to the development of two completely new concepts in the beauty industry:
The first is for those who naturally have beautiful eyebrows and would like to redefine their shape and structure; we then apply specific hairs similar to their natural hairs. This is called eyebrow reconstruction.
The second is for people who do not have eyebrows or are experiencing partial loss. We use a special paste that can be applied directly to the skin where there is no hair.
This gives a very natural effect and allows the client to develop the growth of her natural eyebrows thanks to the vitamins A and E contained in the application products. It is then a question of eyebrow restructuring.
I easily propose this technique to my clients who are hesitating to offer themselves a semi-permanent make-up. In fact together we will choose an eyebrow shape adapted to her morphology and thus without any danger she will be able to try her new eyebrows for a certain duration before taking the step for semi-permanent make-up.
Lashes are lifted upwards, giving them a superb curvature, length, height and volume: your lashes look longer and denser.
For all those who want to have an intense look and longer lashes… this is a technique that lengthens your own lashes without the need for lash extensions. It can be complementary to the application of eyelash extensions, to facilitate their application when your lashes are too straight or too curved: A Beauty in a Wink! It is a lifting treatment for natural lashes.
The treatment lasts only 45 minutes and is not uncomfortable: its curling effect lasts between 8 and 12 weeks, which corresponds to the natural cycle of the lashes.
Immediately after the enhancement, we offer you either an eyelash tint or semi-permanent mascara to further improve the appearance of your lashes.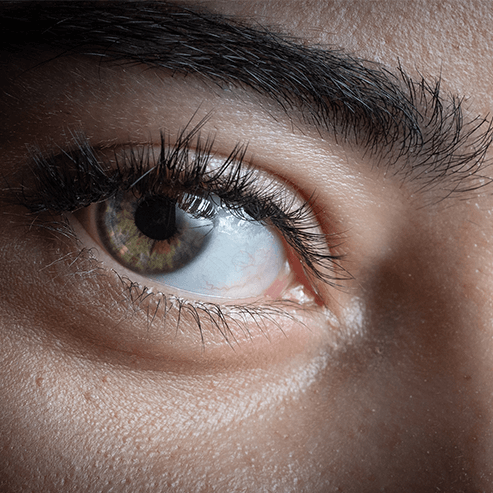 Eyelash and eyebrow tinting
To enhance your natural eyelashes and eyebrows, it is very easy to give them a touch of freshness by coloring them with the desired intensity.
The tint gives a deep, full and more intense effect for visibly longer and more voluminous lashes. The tint is water resistant and lasts up to 6 weeks. It lengthens short lashes and adds shine and radiance to dull hairs by giving a fresh look to greying lashes and eyebrows. Tinted eyebrows appear better defined, with a brighter color. Eyes are more expressive even without makeup. There is a special tint for sensitive eyes!
More intense than a classic eyelash tint, and for a 2 to 4 week hold, you have your eyes made up, permanently, without constraint.
Its hold allows you to do sports, to go to the sauna, to the swimming pool, to go on vacation, without having to reapply makeup.
No need to remove make-up, no more smears during the day or on the pillow. An eye emphasized in any circumstance, without effort…
Free yourself from constraints, without compromising with beauty…
Thanks to its exclusive formula and the know-how of the certified esthetician Autour du Regard®, your client is adorned with black lashes, shaped, lengthened and thicker while remaining waterproof.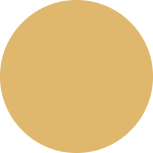 | Treatment | Price |
| --- | --- |
| Eyelash tinting | 24 € |
| Eyebrows and eyelashes tinting | 40 € |
| Make-up | 30 – 50 € |
| Eyelash lift | 84 € |
| Enhancement + Semi-permanent Mascara | 132 € |
| Semi-permanent mascara | 58 € |
| Eyelash extensions | 153 € |
| Eyebrow Extension / Restructuring | 150 € |