Pleasure of the senses and rejuvenation are the key words of the notebook "Selena May's travels" which features ancestral beauty rituals, the very essence of the Spa philosophy.
Elaborated from totally natural, surprising and luxurious raw materials, all products are free of chemical or artificial preservatives. Deliciously luminous colors, spicy scents and exotic smells of the islands, powders and crushed precious materials, divine textures, everything has been implemented to take you towards relaxation in a sublime moment of well-being, health and softness…
For each of our one to one and a half hour rituals, we will offer a body scrub with a body wrap effect, a massage using techniques specific to the chosen country, a gentle facial exfoliant and a modeling treatment complex.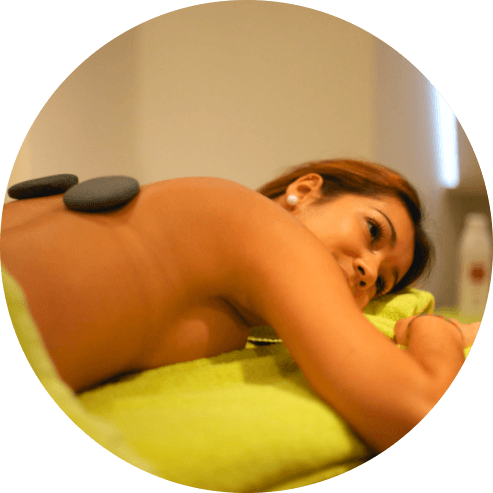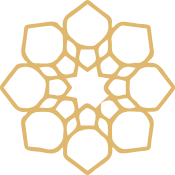 A sensual invitation from the East Indian… Wrapped in the mysterious, spicy and bewitching warmth of musk and the intoxicating sweetness of coconut powder.
FACES
Musk facial scrub: revitalizing and purifying scrub with black pearl powder, coconut powder and powder of tamanu tree sacred anti-inflammatory soothing virtues, and intoxicating musk. Perilla and Cotton modeling complex: The richest essence in omega 3 with restructuring, repairing, soothing and moisturizing properties, for dry and mature skin.
BODY
Musk body scrub: Scrub with coconut powder and tamanu oil with protective, analgesic and energizing virtues, sweet-smelling musk. Musk massage oil: Wheat germ oil, rich in vitamin E, a source of antioxidant and sesame oil, widely used in Ayurvedic massage for its detoxifying and calming effect on joint pain, sciatica and back pain. Sweet-smelling musk. Relaxed manual or Indian Kansu massage.
Body and Spirit are recharged in the exotic atmosphere of the Polynesian treasures, these islands where beauty, generosity and luxuriance have a taste of paradise…
FACES
Black pearl and coconut powder face scrub: The regenerating black pearl powder has anti-wrinkle action, the water lily and coconut fragrance will make this caress a moment of luxury and benefits. Coconut milk modeling complex: Rehydrates and calms the most fragile skins in a veil of softness.
BODY
Body scrub with coconut powder: gently exfoliates the most sensitive skins, delicate scent of island vanilla. Invigorating massage oil with shea butter: Sunflower oil with posture-improving properties, Grape seed oil known for its regenerating, restructuring and anti-aging properties, Shea butter used in Africa for thousands of years. It is said that Queen Nefertiti owed her great beauty to it because this butter contains extraordinary skin-repairing virtues, peppermint essential oil, cypress essential oil. This oil with its tonic fragrance will awaken your senses. Relaxing manual massage or with Tia Iri shells " la pensée Ro'o ".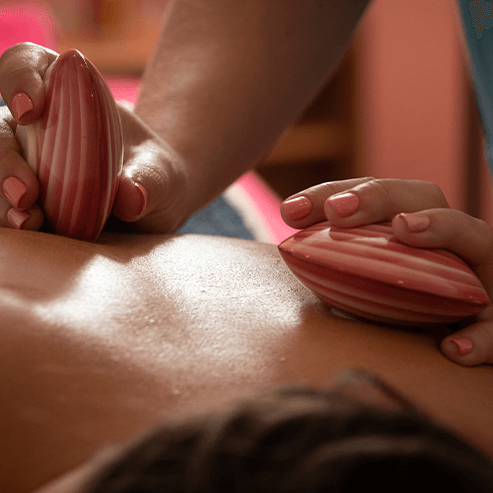 Symbol of love and tenderness, its pure and rich essences, symbol of the balkans, its perfume bringing comfort and serenity, will envelop you in a cloud of softness and voluptuousness.
FACES
Rosewood facial scrub: smoothing scrub with regenerating power thanks to tamanu powder, delicately scented with rosewood. Mature skin facial modeling complex: Grape seed oil, rosemary essential oil, Ylang-Ylang essential oil, toning and astringent lemon essential oil, rose essential oil with vasocontracting power of the blood capillaries, thus reducing couperose while reducing wrinkles and fine lines.
BODY
Rosewood body scrub: Sweet almond oil, jojoba oil relieving sensitive skin and providing hydrolipidic protection, coconut powder and tamanu analgesic, anti-inflammatory. Anti-ageing massage oil with rose essential oil: Ultra-nourishing complex thanks to Jojoba, wheat germ and grape seed oils, restores elasticity and tone to the skin. Relaxed manual massage or Bulgarian "Karlovo thought".
Gold, a symbol of opulence and richness but a source of youthfulness for the skin, combined with chocolate, full of nutritive and oxygenating elements, brings unparalleled benefits to the skin. This warm and luxurious journey is a chocolate-vanilla melange with anti-stress and reassuring virtues, with fragrances reminiscent of childhood…
FACES
Gold powder scrub: Gold powder sublimates the skin texture, restores to the face the radiance already sought after by Cleopatra, frangipani scents for an unforgettable combination… Manketti oil and vanilla modelling complex: Secular oil extracted from the Ricinodendron Rautanenii nut, very emollient, it nourishes the most dehydrated skin while providing uv protection and repair.
BODY
Scrub with cane sugar, chocolate, vanilla: Scrub greedy, ultra-nourishing, stimulating chocolate taste, vanilla…. Cocoa butter massage oil: Cocoa butter has many regenerating properties, deeply nourishing fragile skins and reinforced with cocoa-scented essence. Relaxing manual massage.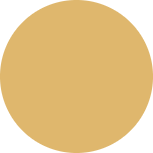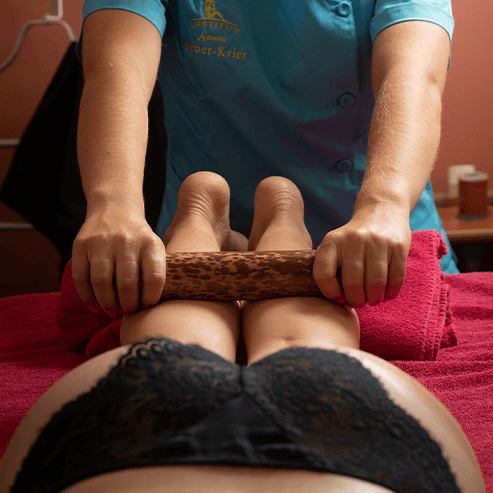 "Délice des Andes"
Trip with Gourmet Fruits
A delightful escapade of delicious red fruits to the Andean countries, a rich harmony of stimulating and gourmet, exquisite sweet reminiscence of innocence.
FACES
Facial scrub powder and coconut milk: A scrub that removes impurities, cleanses and softens the skin. While being soothing, it leaves the skin soft and perfumed. Cranberry seed oil and gonagre modeling complex: Rare evening primrose oil capable of soothing and healing eczema, cranberry seed oil has a unique composition of essential fatty acids not found in other vegetable oils, strong anti-oxidant properties, excellent for mature and sensitive skin, raspberry scent stimulant.
BODY
Body scrub with ocean salt and red fruits: Tonic exfoliating, detoxifies and recharges the skin with minerals, Red fruit essence awakens and tones the senses… Massage oil with Sacha Inchi oil and raspberry seeds: Oil coming from Peru, rebuilds and regulates the skin barrier, limiting skin dehydration, restructures the skin, raspberry seed oil is the source of vitamin E par excellence, raspberry scent. Relaxing manual massage or Peruvian massage with warm pebbles.
Mediterranean Sailing Trip
Healthy stopover in the country of cicadas and the camargue, intensely sparkling and radiant scents, acidulous journey with hesitant notes.
FACES
Scrub with sea salt and grapefruit essential oil: Sea salts known for their detoxifying properties by their action on the osmotic pressure of the cells gently cleanse the skin, the grapefruit essential oil brings its purifying virtues, contracts and stimulates the tissues. Face modeling complex for oily skin: Grape seed oil, sweet orange essential oil, essence of the famous cypress from Provence, peppermint, grapefruit, this complex with astringent, toning, rebalances oily skin…
BODY
Scrub with sea salt and essential oil of ylang-ylang kiwi fragrance: Toning, detoxifying and stimulating scrub with kiwi fragrance. Massage oil with lemon and rosemary essential oils: Grape seed oil and Jojoba. Rosemary Essential Oil, purifying and cleansing. Lemon Essence, moisturizing and draining complex, stimulates circulation and firms the skin. Relaxed manual or Provencal massage with herbal bundles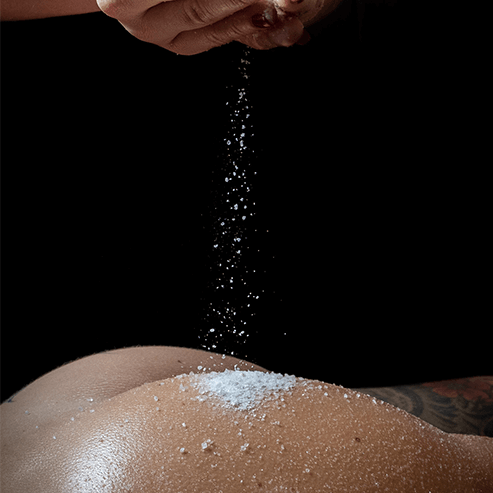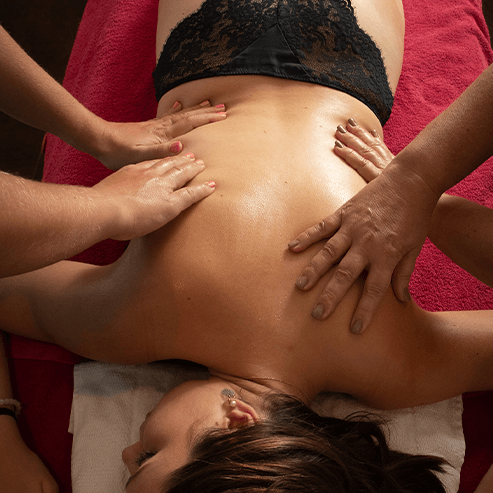 The essential massage or massage with 4 hands
The essential massage performed by 2 beauticians, therefore with 4 hands, is a full body massage with essential oils, which brings a deep relaxation.
It is a technique that promotes energy circulation and reactivates the metabolism. It is a massage where we find the pleasure of giving and receiving. In fact it is a mix of different techniques: Californian, as for the rhythm, fluidity, enveloping maneuvers, and Swedish, precise work on different parts of the body.
The Salin de Biosel rituals
SALIN de BIOSEL is the expression of an alchemy between natural resources and high technology, between botanical recipes and research. They seek a constant balance between these two worlds.
There is a whole series of rituals with leaves, flowers with bark and roots that give all the energy to the body. They are chosen according to the season or the needs of the body. They are body wraps and massages using many different techniques.
For the body peels, we use 100% organic magnesium salts directly from the Dead Sea, to vitalize the skin ecosystem and drain free radicals.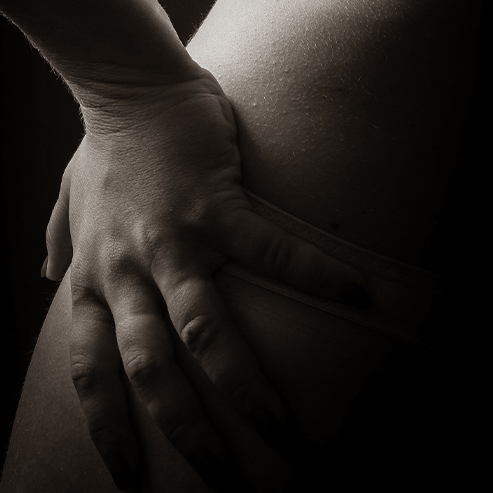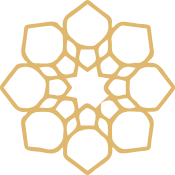 The slimness at hand, these are products based on eleven 100% natural essential oils, for a sculpted and strengthened body.
Thanks to the action of plants, the active ingredients regulate the body, assist blood circulation and promote the elimination of toxins.
It is a body wrap accompanied by pressotherapy.
Symbol of femininity, a beautiful bust and firm breasts are not only good for morale and self-confidence, but are true natural assets that cannot be ignored.
Our care products improve skin texture, elasticity, firmness and maintain the tone of the bust.
Bust care consists of a gentle exfoliation, the application of a gel, a cream or a specific oil and a specific modelling. The latter will stimulate the tensor muscles while promoting the penetration of the applied product.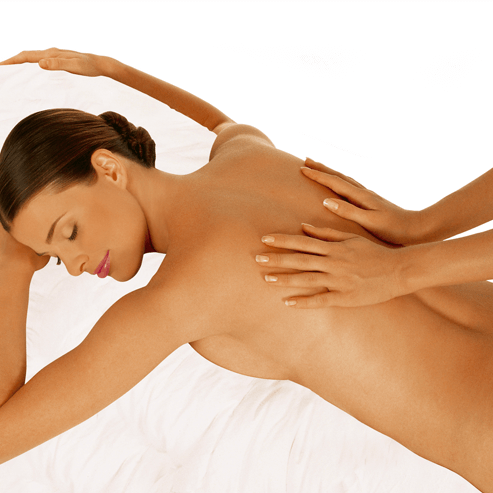 | Treatment | Price |
| --- | --- |
| Back Massage 20 minutes | 30 € |
| Massage 30 minutes | 47 € |
| Essential massage with 4 hands 30 minutes | 84 € |
| Candle Massage 30 minutes | 48 € |
| Body Massage 60 minutes | 90 € |
| Body Massage 90 minutes | 124 € |
| Warm Bamboos Massage | 83 € |
| Warm Shells Massage | 83 € |
| Bust Care | 59 € |
| Wrap 2011 + 30min drainage | 99 € |